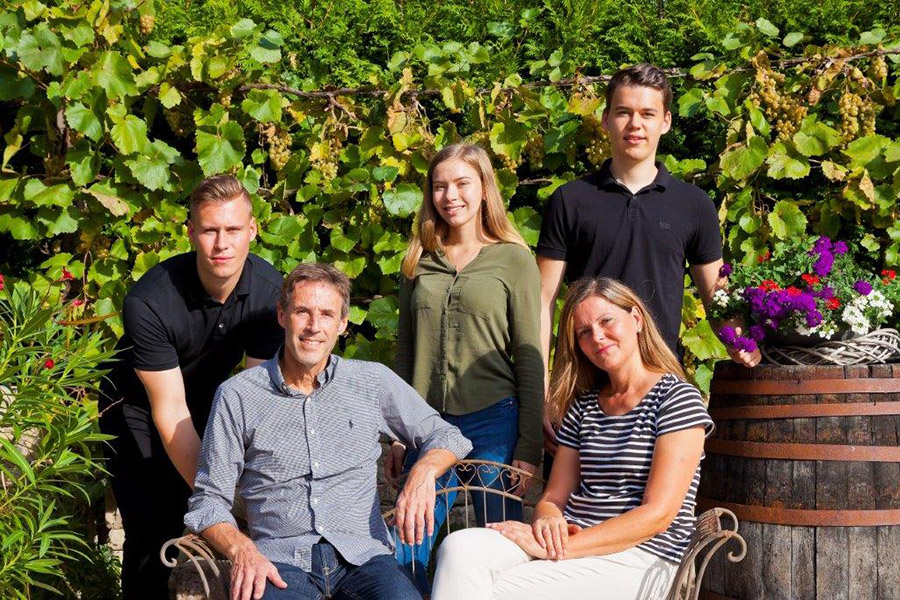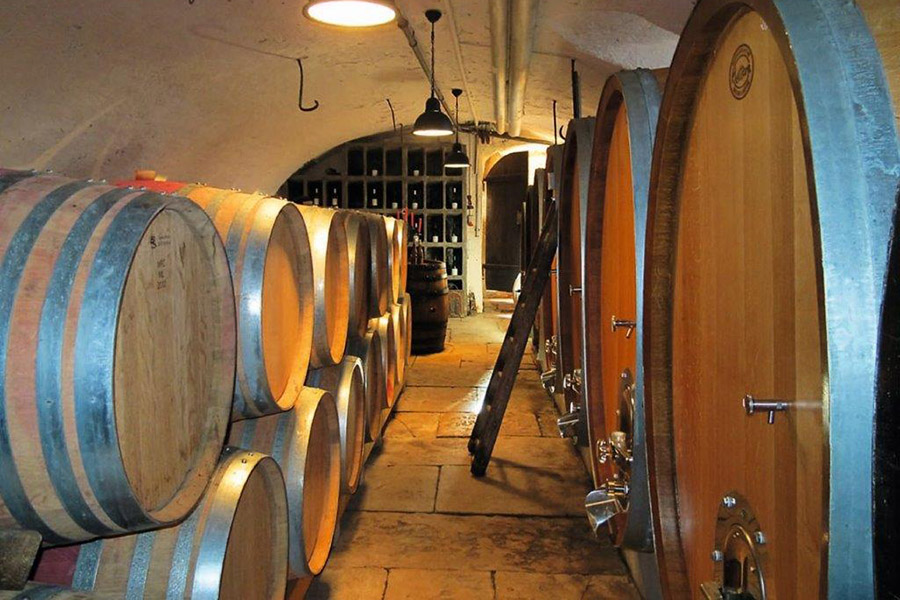 WEINGUT HEINEMANN
Weinbaugeschichte seit über 460 Jahren
Seinen Ursprung hat das Weingut Heinemann bereits im Jahre 1556 in Scherzingen am Batzenberg. Die Familie Heinemann kann seit über 460 Jahren auf eine stolze Weinbaugeschichte zurückblicken:
Tradition, Erfahrung und stetige Weiterentwicklung der Weinbautechnik sind die Basis für Weine von hervorragender Qualität.
Lothar Heinemanns Großvater Ernst wusste schon 1930, wie man den Wein in die Gastronomie bringt. Oft war er mehrere Tage unterwegs, um die Schätze aus dem Markgräfler Land über die Berge des Schwarzwaldes zu transportieren. Mit seinen Weinfässern ging er dahin, wo der Tourismus seine buntesten Blüten trieb, zum Beispiel an den Titisee. Dort gab es damals schon Genießer, die zum Schwarzwälder Menü einen guten regionalen Wein schätzten. Heute bringt der Enkel den Wein vom Batzenberg zu den Schwarzwälder Spitzengastronomen, allerdings nicht mehr mit dem Pferdefuhrwerk, wie einst der Großvater.
Seit 1556 leben die Heinemanns in Scherzingen und ebenso lange beschäftigen sie sich mit Wein. Vater Ernst Michael war es, der 1966 Chardonnay-Reben anpflanzte, allerdings ohne es zu wissen. Damals gab es in Deutschland noch kein Pflanzgut für Weißburgunder, er hatte es aus Chablis geordert. Die Reben aus Frankreich waren allerdings zu jener Zeit noch nicht sortenrein sortiert, und so landeten die Chardonnay Reben getarnt als Weißburgunder im Markgräfler Land.10 Jahre lang wurde der Weißburgunder als Chardonnay ausgebaut und in den Bewertungen immer als "untypisch" kritisiert. Erst ein Winzer aus Chablis erkannte die Chardonnay-Reben. Die ganze Zeit also hatte sich Ernst Heinemann, ohne es zu wissen, mit der "exotischen" Sorte beschäftigt. Seither gilt er als der "Chardonnay-Pionier" der Region.
2000 hat Lothar Ernst Heinemann das Gut übernommen. Wein macht er bereits seit 1985. Über 30 Jahre Erfahrung, Können und Perfektionismus: so gelangt das Weingut Heinemann an die Spitze.
Die ganze Familie mit Herzblut bei der Sache: Stolz kann Familie Heinemann nicht nur auf ihre exzellenten Weine sein, sondern auch auf ihre 3 Kinder Jenny, Manuel und Niklas. Niklas hat 2018 erfolgreich den Bachelor of Science (B.Sc.) in Weinbau und Önologie an der Hochschule in Geisenheim abgeschlossen. 2019 erwarb Niklas den Abschluss "Geprüfter Sommelier (IHK)".
HEINEMANN WINERY
The history of winegrowing for over 460 years
The Heinemann Winery has its origins back in 1556 in Scherzingen on the Batzenberg. The Heinemann family can look back on a proud winegrowing history of over 460 years:
Tradition, experience and constant further development of winegrowing techniques are the basis for wines of outstanding quality.
Lothar Heinemann's grandfather Ernst knew how to bring wine to the restaurant trade as early as 1930. He often travelled for several days to transport the treasures from the Markgräfler Land over the mountains of the Black Forest. With his wine barrels, he used to go where tourism flourished the most. for example to Lake Titisee. At that time, there were already connoisseurs who appreciated a good regional wine with their Black Forest menu. Today, the grandson brings the wine from the Batzenberg to the Black Forest's top restaurateurs, but no longer by horse and cart, as his grandfather once did.
The Heinemanns have lived in Scherzingen since 1556 and have been working with wine for just as long. It was the father, Ernst Michael,  who planted Chardonnay vines in 1966, but without knowing it. At that time, there was no planting material for Pinot Blanc in Germany; he had ordered it from Chablis. At that time, however, the vines from France were not yet sorted by variety, and so the Chardonnay vines ended up in the Markgräfler Land region camouflaged as Pinot Blanc. For 10 years, the Pinot Blanc was vinified as Chardonnay and was always criticised in the ratings as "atypical". Only a winemaker from Chablis recognised the Chardonnay vines. So all this time, Ernst Heinemann had been dealing with the "exotic" variety without knowing it. Since then, he has been considered the region's "Chardonnay pioneer".
Lothar Ernst Heinemann took over the estate in 2000. He has been making wine since 1985. 30 years of experience, skill and perfectionism: that is how the Heinemann winery has reached the top.
The whole family puts their heart and soul into their work: the Heinemann family can be proud not only of their excellent wines, but also of their three children, Jenny, Manuel and Niklas. Niklas successfully completed his Bachelor of Science (B.Sc.) in Viticulture and Enology at the University of Applied Sciences in Geisenheim in 2018. In 2019, Niklas acquired the degree "Geprüfter Sommelier (IHK)"